Shijiazhuang Zhengding Lichao (formerly Hengshan) Foam Factory Address: Site: Liangchen Industrial Zone, Zhengding County, Shijiazhuang City. Direct Sales Office: No. 4 West of Hengshan Market, Zhengding County Contact: Manager Zhang Tel: 15931129789 15931129789
Fax: 0311-86321679
Email: 188854666@qq.com
Website: http://3q-levo.com
QQ:
Double-sided composite aluminum bubble insulation material, building insulation, iron sheet material, EPE insulation material, building insulation material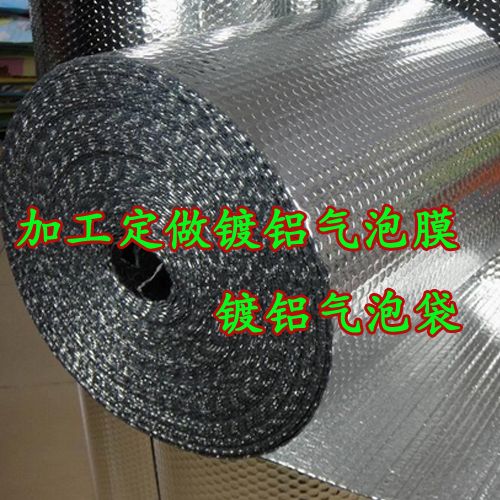 | | |
| --- | --- |
| product name | Double-sided composite aluminum bubble insulation material, building insulation, iron sheet material, EPE insulation material, building insulation material |
| Origin | Hebei |
| Specifications | |
| sales unit | Square meter |
| price | $ 3.00 |
Pickup address: North of Liangxia Village, Nanlou Town, Zhengding County
Pick-up address of our factory's direct store: Zhengding County Hengshan Market West No. 4 (Lichao Foam Factory)
Composite aluminum film bubble film: is a new type of building material thermal insulation material
● Insulation, anti-reflection, anti-radiation heat, temperature and fire resistance; the aluminum foil surface after compounding is smooth and flat, with high reflectivity, and strong vertical and horizontal tensile strength;
● Heat preservation, reduce heat loss of convection, conduction and radiation, cool in summer and warm in winter;
● The roof and exterior walls of the building block the sun, and the basement is the best item for moisture and water resistance. Easy to install, thin and lightweight, flame retardant, non-toxic, non-allergenic to human body.
Application: Commercial residential roof, ceiling, wall, floor bracket, attic, basement, storage room, masonry wall pipes, plumbing equipment, etc., metal buildings and their renovation, tourist mats, beach mats, camping moisture-proof mats, automotive sunshades , Automotive engine insulation, automotive fire doors, etc.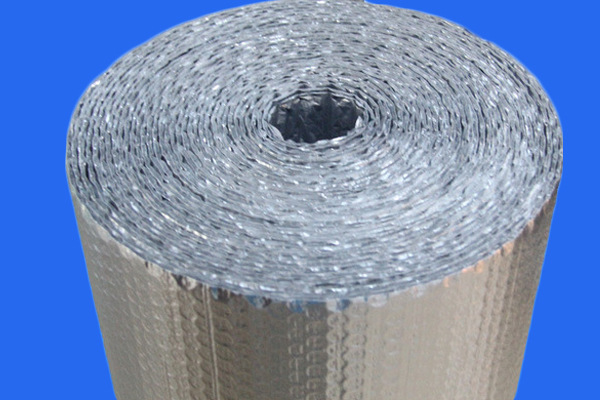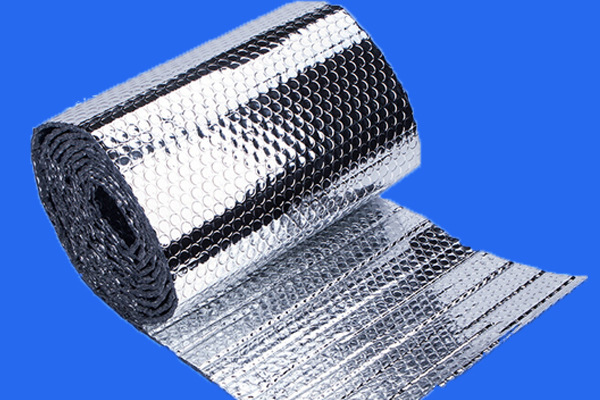 As the weather is getting hotter and the sun is getting stronger, the topic of how roofs are insulated has quietly become a hot spot for many factory buildings, commercial buildings, and company owners. For hot summers, good insulation Start from the roof!
Roof insulation methods usually use the following three methods:
Air insulation method
That is, a hollow interlayer of about 30 cm is covered on the roof. When the sun is exposed in summer, because the air is flowing below, it can effectively isolate the heat transfer effect.
2. Water insulation method
This method has high requirements on the quality of the roof. The roof is usually a shallow layer of water, about 15 cm deep, which can also play a certain role in heat insulation.
3.White paper reflection method
Lay white light paper on the roof, and reflect the sunlight through white light paper to achieve the function of heat insulation.
However, in practice, the three methods of air insulation are relatively simple and easy to implement, and the method of heat insulation is relatively good. The air insulation method can lay insulation materials in the factory building, unlike the other two methods. This method needs to be laid outside the factory building, and it is also affected by weather and other factors. This method is actually very simple to lay!
You can use the air insulation method to lay steel cables at a certain distance from the roof, and then insert our bubble insulation material to build the insulation layer! The bubble insulation material is a layer of aluminum plating + a layer of bubbles + a layer of aluminum plating. The aluminum material has a good reflection effect and can reflect the strong external sunlight and reflect back most of the heat energy. The bubble layer under the aluminum layer has a strong thermal insulation effect, which can isolate the thermal energy received by the aluminum plating layer outside the bubble layer!
Its use effect is as follows: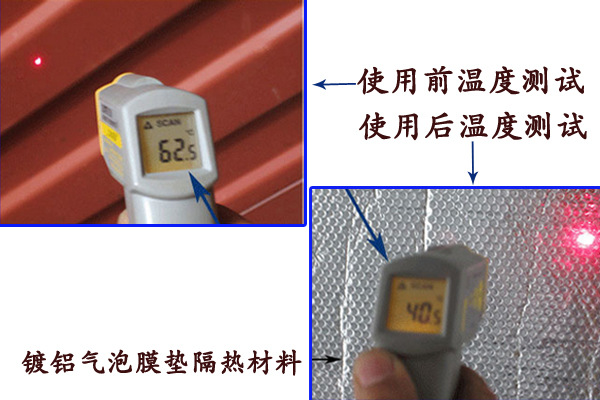 product description:
Hebei Yuancheng Bubble Insulation Material uses the excellent barrier properties of the heat-reflecting ability and light reflection of the aluminized film, plus the air inside the bubble can well block the heat. The combination of the bubble and the aluminum foil makes Yuancheng Thermal insulation material has more advantages in the same type of thermal insulation material!
Product performance:
Reflectivity: 97%
Thermal conductivity: 0.0409w / m2 * k
Thermal resistance: 2.9m2 * k / w
Withstand temperature: -40 ℃ —80 ℃
Features:
1. This product is tasteless, non-toxic and environmentally friendly;
2.With heat reflection, heat insulation, sound insulation, anti-radiation and shielding functions
3. Moisture-proof, sun-proof, waterproof, good sealing, energy-saving insulation
4. In summer, it can prevent moisture, sun, and heat insulation to save air-conditioning; in winter, it can maintain heat and save heating; significant energy saving effect
use:
1. Roof, wall, floor
2. Air conditioner, water heater jacket
3. Protective outer layer of water pipes and ventilation pipes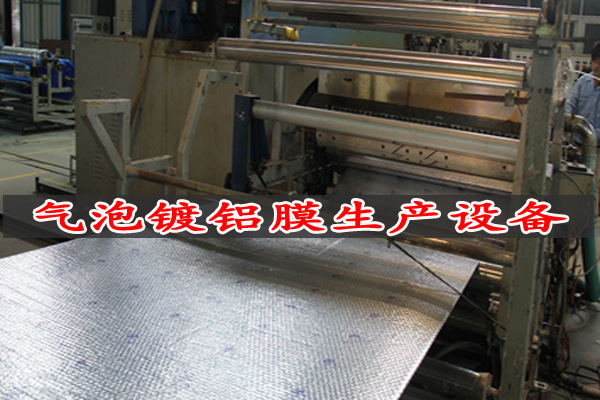 Purchase Notes:
1. Regarding the primary source of supply, the company's production cycle is short and the quality of the product is guaranteed.
2. Regarding customer service, if your inquiry fails to be answered in a timely manner, it may be that the amount of consultation was too large or the system was faulty at that time.
3. Regarding delivery, we have a number of cooperative logistics companies, and we can also provide self-collection services!
Ordering instructions:
1. The quotations for this product are exclusive of tax.
2. There is a lot of uncertainty in the delivery of goods across the country, logistics delivery, and logistics collection. Our factory needs to pay first and then ship.
3. Customers in Shijiazhuang area are welcome to come to the factory to pick up the goods.
The online price is for reference only. It depends on the material, style, and size set by the customer. For details, please call: 18031110555 ~ Please do not take photos at random. If you cannot send the goods, please check the product and total price. Cooperate!
| | | | |
| --- | --- | --- | --- |
| Material | XPS | Product Category | pet aluminized film |
| grade | B | Application range | thermal insulation |
| Thermal conductivity (room temperature) | 0.03 | Low temperature bending ≤ | 0.08 |
| Elongation at break | 92--93 | Flexural strength | 75 |